Zombies! This is honestly how I think people thought of us when they saw us walking around today. With little sleep and no room to go back to we were for sure struggling to stay awake. There is a nice Hop-on-hop-off bus tour that goes around the city that we were looking at doing which the room delay gave us a good opportunity to take advantage of. It took a bit of a hike to get to one of the pickup spots, but we were able to find it and off we went on a twenty four stop tour.
The good thing about our "zombie" tour is that it allowed us some time to see which sites we want to go back and visit on Monday. It also saddened us to think that we can not just eat at bakeries all day; there are so many choices and so little time. We did stop for a tour of Kilmainham Gaol (Gaol is pronounced Jail). This is a very old jail that has a pretty unsavory past, it really does help illustrate how terrible the Irish history actually is. It is strange to be leaning against a wall to have the tour guide turn to you and say, "and right here is where five people were executed by firing squad". The principal reason of coming here is because it was the filming location of one of my favorite movies, "In the Name of the Father", a must watch if you have no seen it.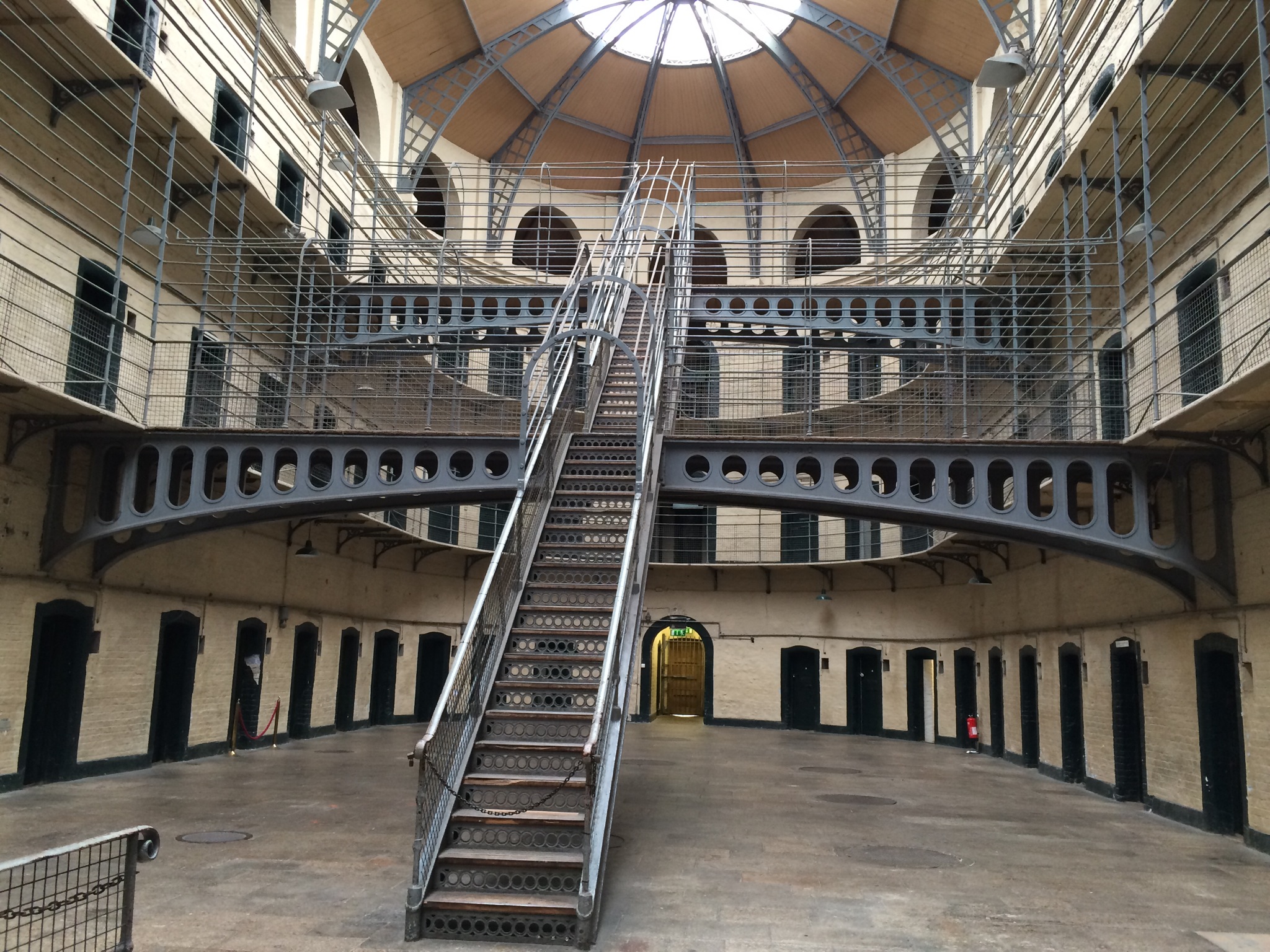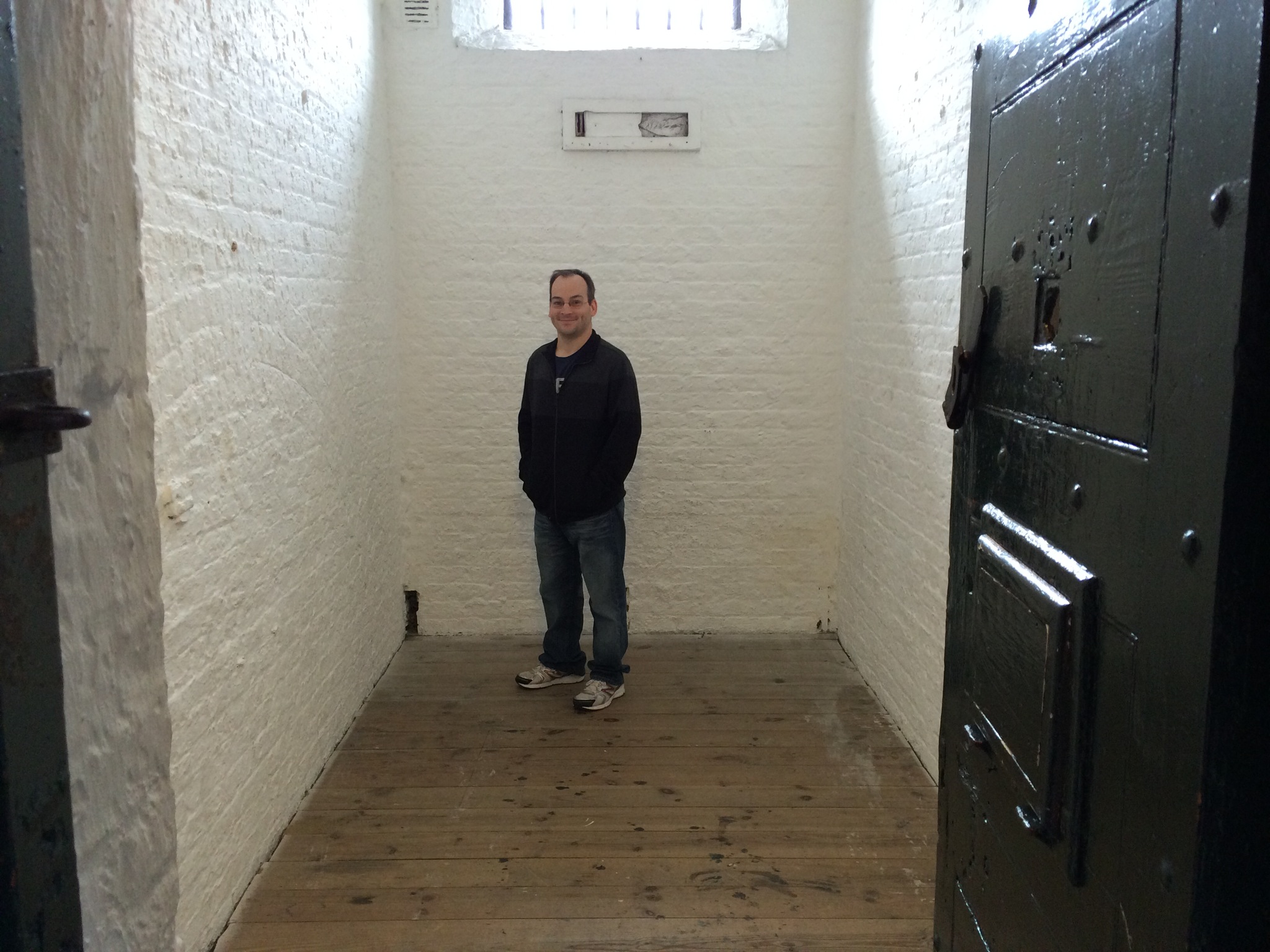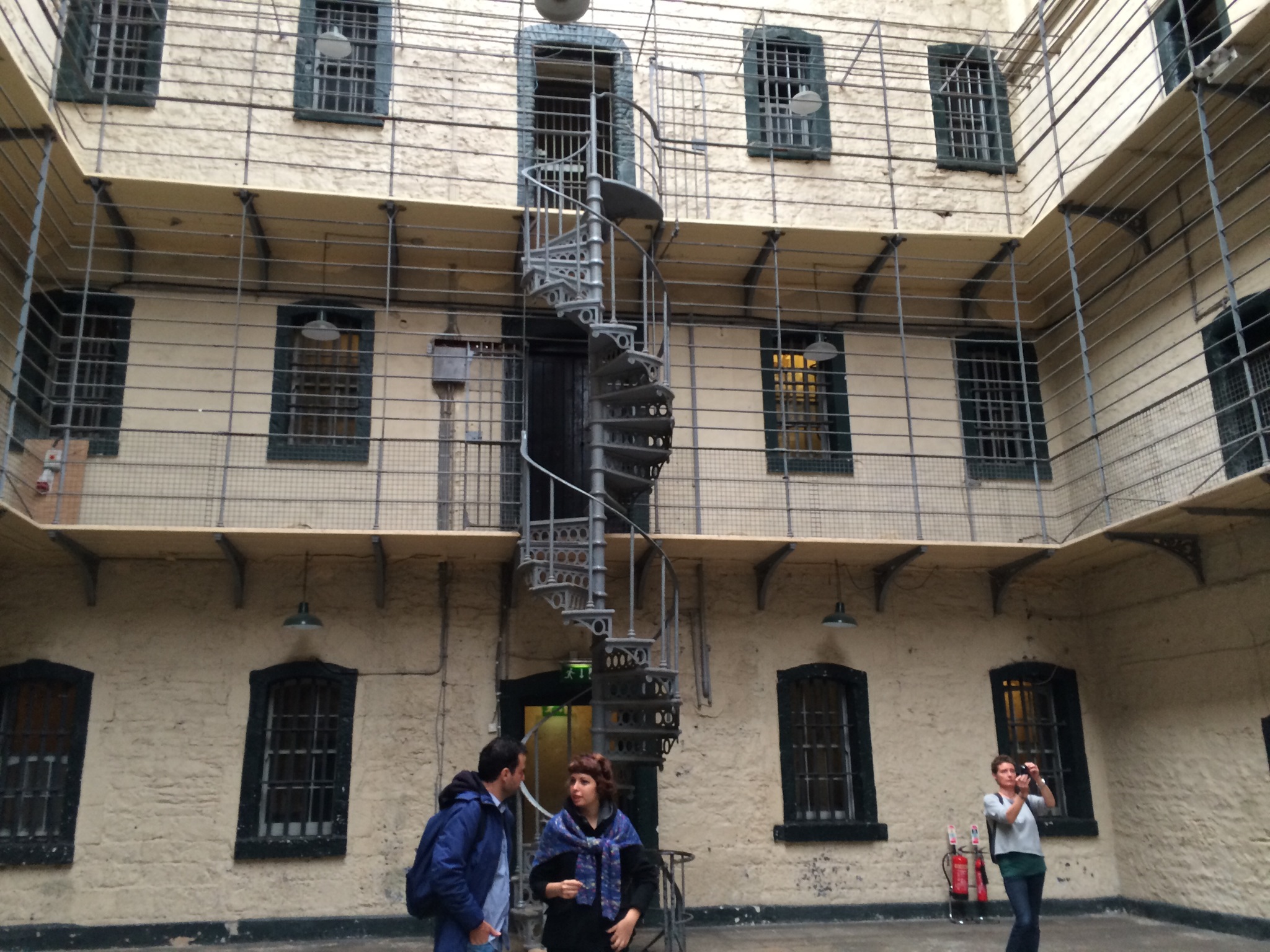 By the time we got back on the bus we were dead tired. I was falling asleep sitting up, and we were both very hungry. We just had to get through 10 more stops before we got back to where we started to get back to the hotel. We both all but leaped into bed for a "short" nap. I got about two hour of solid rest, while Lindsey knocked out four hours. We will plan to take some sleeping medicine tonight so that we can try to beat out the jet lag and get on the proper schedule tomorrow. We are in Dublin for another full day before heading to Cork on Tuesday.
After waking up and showering off traveling we went to a quaint cafe called Green Nineteen for dinner. Lindsey was brave and got a chicken dinner that had ingredients that she did not fully recognize. I got the fish and chips which helps me to knock off another box in my Ireland Food bingo game. Our meals were both wonderful and dessert was fantastic.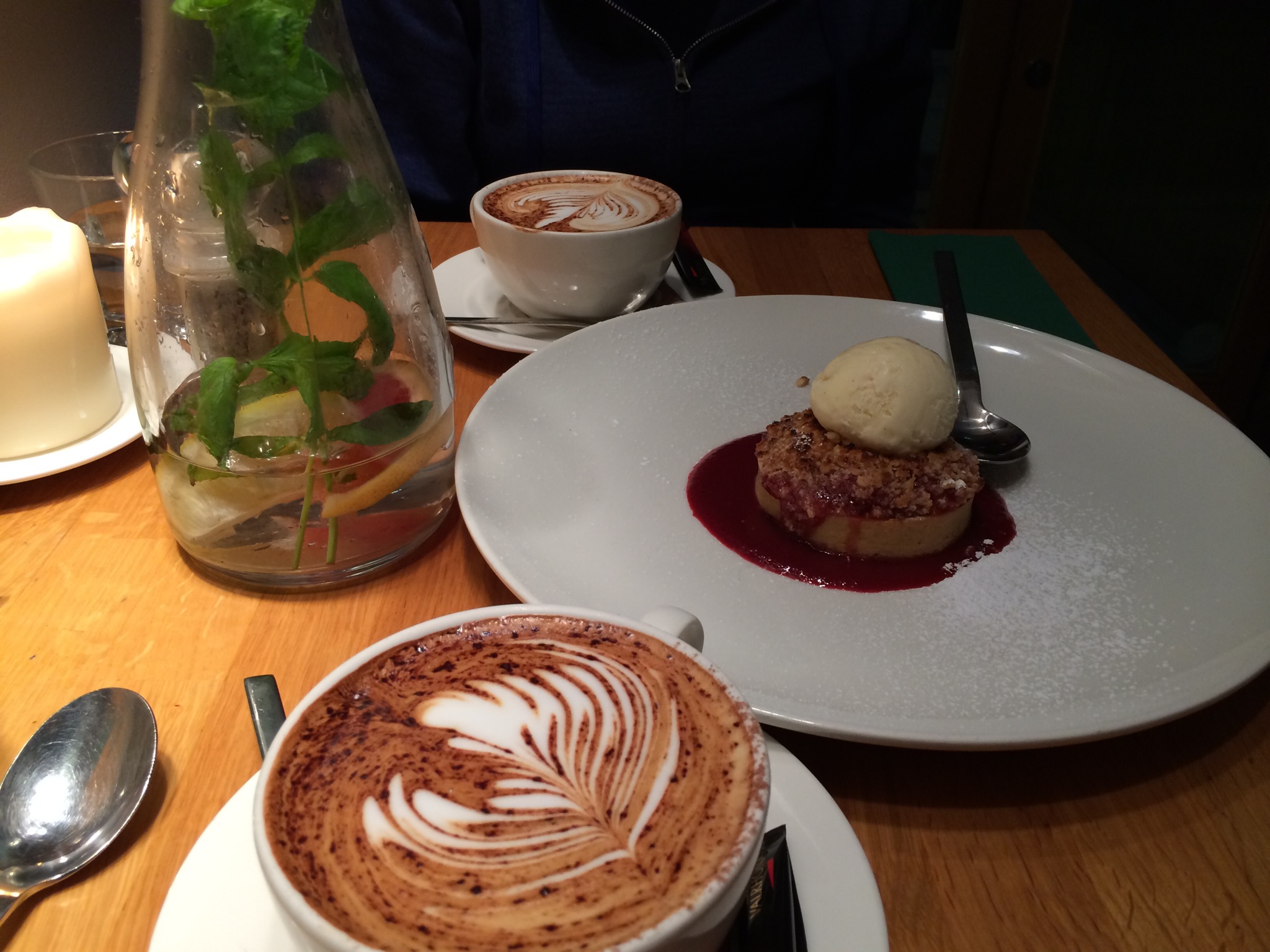 We are now back at the hotel taking advantage of some of our free drink coupons. Lindsey got some wine and I was trying to be manly and got some whiskey drink which came out looking like some sex on the beach disaster. I told Lindsey that if I got one more of those and I would start to menstruate. I went with a much more manly Guiness for my second round, my man card was returned with the bill.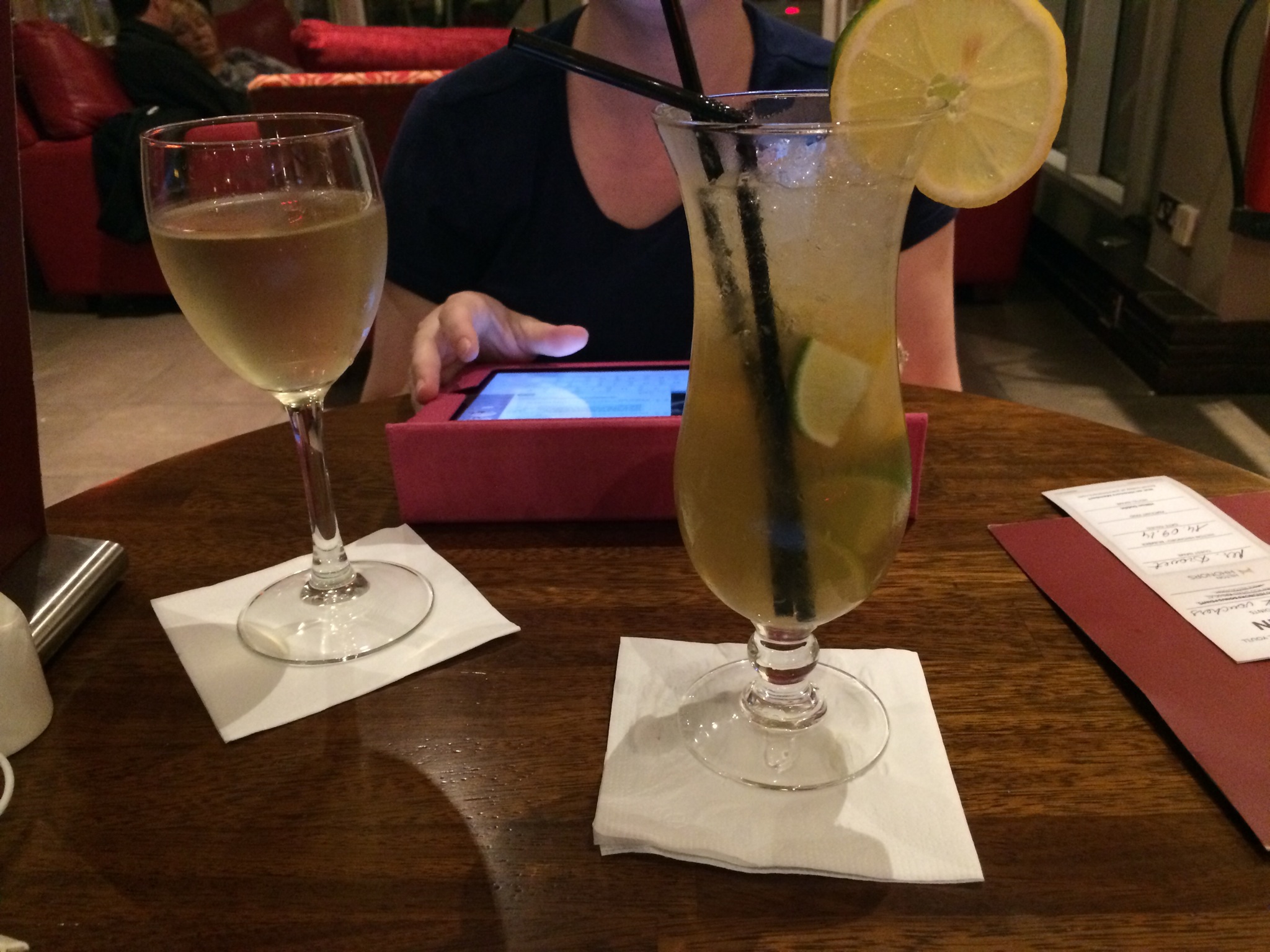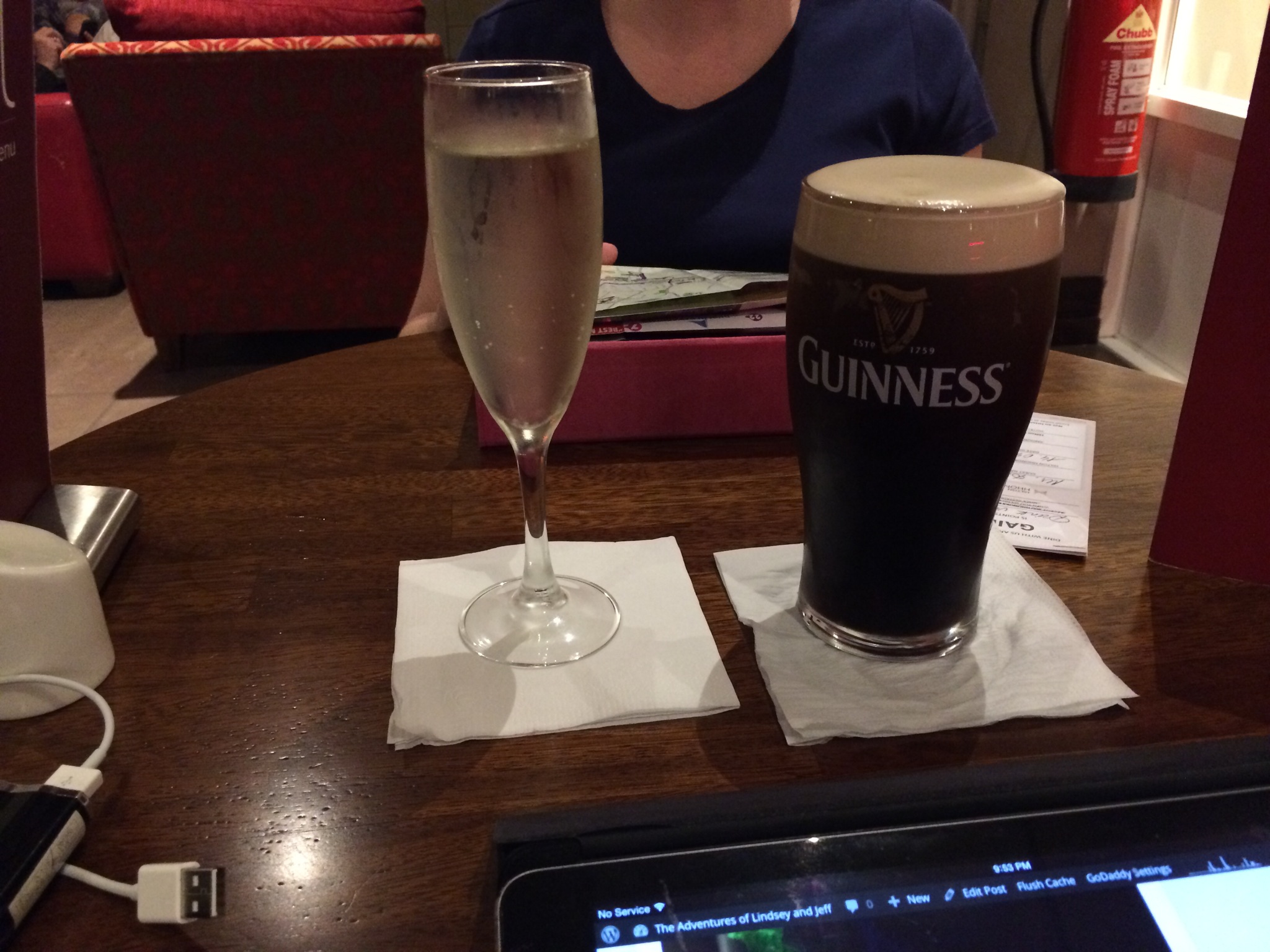 We plan on getting up tomorrow and checking out some of the old churches and castles. Of course we will follow our laid back vacation attitude of not needing to see and do anything. There is just as much value of getting a good vacation naps compared to seeing some 400 year old building 🙂