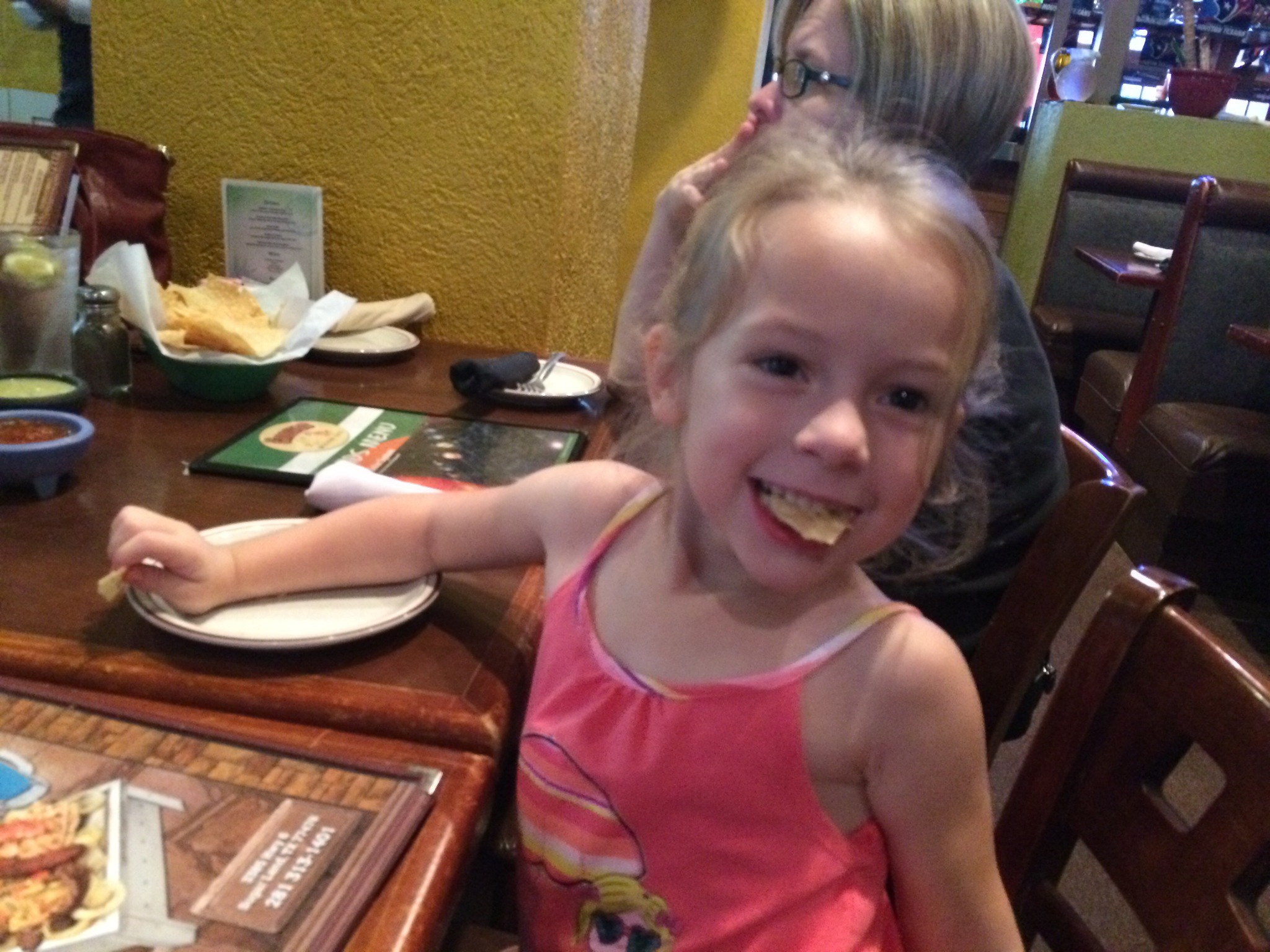 Mexican food! Oh, wait…..I mean Jennifer! Tonight we packed Jennifer up and went for to a great Mexican food place for dinner. She will be spending the next few days with her Granna and Paw Paw which she is very excited for. We finished off the evening with a wonderful ice cream treat and Lindsey and I headed back home to finish the dreaded packing.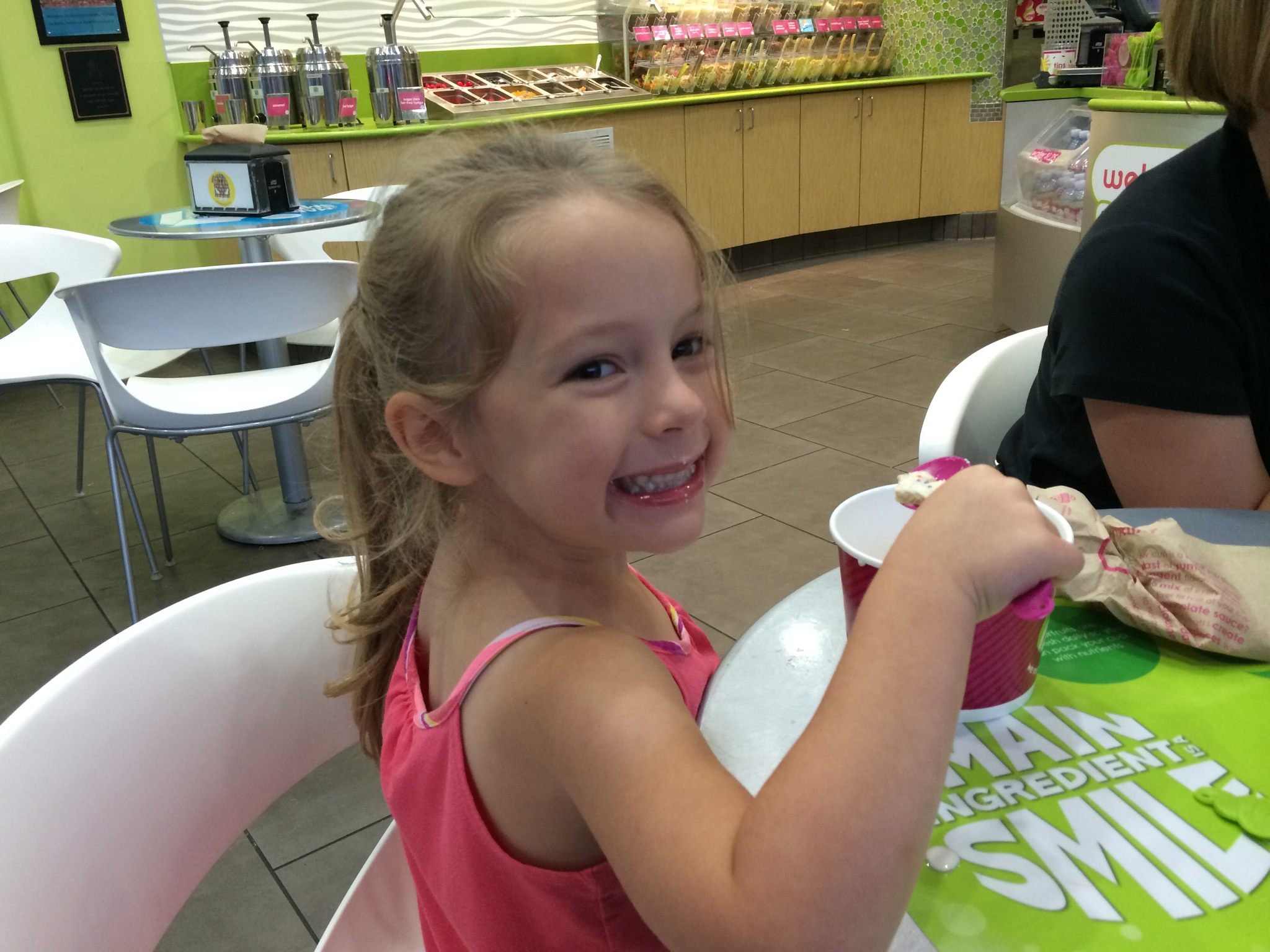 While I am not sure if she recognizes it, this trip will be the longest Lindsey has been away from Jennifer in her entire life. For me, this is nothing new. While it is no fun being away thankfully technology has it's miracles that help close the gap.
It does help that when we told Jennifer that Mommy and Daddy were going on a trip without her she was much more excited at the promise of having slumber parties at all of the grandparents houses. On the downside Lindsey is going to have a much tougher time getting Jennifer back into our routine after a week and a bit of being spoiled by grandparents.